Welcome to blogmas day four, currently 8:09, and… if you are a hardcore Avarything Gal, YOU KNOW that we renovated the website (lol if I was posting this a year ago I probably would have said PAN fan…) Just thought I'd start Ze blog… and… WEEEEEEEEE! We got a RENOVATION TO THE WEBSITE! If you are excited for even MORE remodeling:
1: Stay tuned!
2: Subscribe to: Ava June Powers and Krazy Wolficorn on YouTube!
3: Follow Avamal on Instagram!
4: Comment: Who is your favorite youtuber?
Gimme a b gimme an r……….. what do u get: BREAKFAST!
And coffee: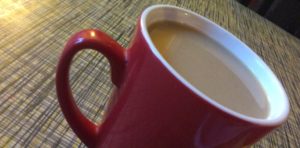 Currently 8:38, just thought you might want an OOTD, maybe not… but here's one anyway:)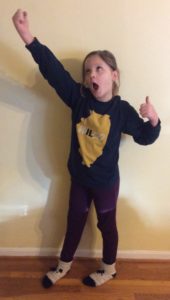 Hair: ponytail
Shirt: idk
pants: h&m (why are all my pants from h&m!)
socks: amazon!
Bye for the morning guys!
GUYS! I figured out a way I could blog in school! Not on the actual avajunepowers.com, but on google docs, and when I get home from school, I could copy the writing into the blog… SO GET READY FOR SOME BLOGS IN SCHOOL!
Ok c u in class guys!
Randalabra!
ok bye:)
10:15 guys and I'm blogging in school! Yay… it feels so weird tho… whew! Feels like this huge weight has been lifted off my shoulders! I JUST FINISHED A TON OF STUFF!
Hey, now it's 12:45, just ate lunch, it was so delish… we had  "wrongness contest" and I won four points to one! Anyways, just doing some math, not much going on… and YAASS! Just came up with a song idea, so at the end of this post I'll insert me singing it! Anyways, need to get back to classwork now, so I'll update you guys in between 3:00 and 3:15, or 3:30 and 3:45! CU!
Hi again, guys: 3:08, and I'm just catching up on math and English work during study hall! YAAY! Hav u learned dividing fractions yet? Lemme know! OK, gotta get back to work… c u soon!
Oh, hey! I just checked out a book from the library (3:35 if ur wondering), and based on the four pages I've read so far, it's REAL GOOD! It's called: A Week In The Woods, by Andrew Clements, check it out! Anyways, gotta go… AGAIN, but school lets out in 25 minutes, so I'll probably see you in the next hour, after I get home! 🙂 <3
Hey GUYS! 5:34 PM, currently was just watching some YouTube, and I CAME UP WITH A GREAT QUOTE:
Every road has cracks in it, but that shouldn't stop your drive.
HUH?! HUH?????!!!!
Oh guys… bad news… WE HAVE FLE (sex ed) 2MORROW AND FOR THE NEXT FIVE DAYS!
Anyhoo: Insert of the song idea here:
Do you like it? Should I continue with the idea? LEMME KNOW :)!!!!
7:23: GET COMFY WITH ME OOTD!!!❤️😺😀😽
Phat from: (2016 Halloween costume!) amazon
Sweatshirt from: ORIOLES GAME IN BALTIMORE!
Hair down, whipped eggnog chapstick
PJ Pants: Target (I'm 99.9% sure!)
Pusheen slippers: Amazon
Can I just like… POUR MY ❤️ OUT TO U RIGHT NOW?!
I am SO EXCITED like… this is actually a legit BLOG not just an OOTD and some writing! Don't you want all posts to b like this?!
I just wanted to say thank you to all the people who are on my blog, YouTube or Instagram cuz like… I really appreciate you!
And comment: hav u known moi b4 2015?! 🐰🐶🐵
Instagram: Avamal
More Personal YouTube: Ava June Powers
More Open YouTube: Krazy Wolficorn
Playbuzz (yes… I hav a playbuzz!): Theadore
Thx 4 all u DO!!!!!!!!!!!!!❤️❤️❤️❤️❤️❤️❤️❤️❤️😝😝😝😝😝😝💩💩💩💩💩💩💩💩😎😎😎😎😎😎😎🐠🐠🐠🐠🐠🐠🐠🐰🐰🐰🐰🐰🐶🐶🐶🐶🐶🐶🐻🐻🐻🐻😺😺😺😺😽😽😽😽ok that's way to many emojis…
Oh no… accidentally published the blog post- so just thought I might end it… I luv u guys so much… and I'll c u tommorow with day five! YAASSSS!