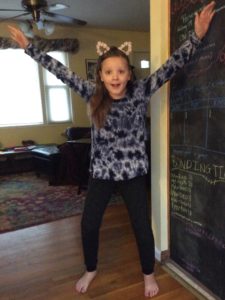 Hello guys… and g'mornin! I am so excited cuz guess wats for lunch? WAFFLES! Yayz! Anyways, currently 7:21, just woke up, for breakfast I'm thinking of maybe smoothie, eggs and toast? Ooooh! Comment: What is your favorite breakfast food?- mine would have to be either chocolate chip pancakes, or a strawberry smoothie… YUMMY!
La updates! Currently 8:28, not heading out la door yet, but just figured I'd show you my outfit of la day!
Hair down, ears: Claire's
Shirt: justice
Pants: H&M
Enjoy your day! Teehee:
Hello guys! 6:51, got home about 45 minutes ago, and… YASSS! Just chillin… doin a YouTube marathon, eating candy canes, drinking a smoothie😀
Who else LOVES VLOGMAS!? That's totally moi, but I feel like I on,y watch two or three vloggers every year, so I could really use some suggestions! Who are ur favorite vloggers?❤️❤️🐶
Check-in video!
Sorry that it cut off, guys: meant to ask what's ur fav holiday?
Hey guys! Currently 9:36, just thought I'd head to bed, hope you enjoyed blogmas Day 3, and I'll see u tommorow with blogmas Day 4! Thanks for watching
reading!-guys, hoped you liked it… signing off!