Hey ya'll PAN gals (and KW gals??).
I am happy to say that soon my blog, social media, and YouTube will be back on track anytime soon! Here's a schedule of what I hope to accomplish in the near future: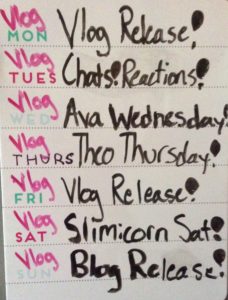 We have something going on every day!
Be sure to stay tuned for our epic release dates!
Aves
(PS: the PAN website will be renovated very soon! Get ready for a new avajunepowers.com by December!)