Sunday funny day is cancelled because of EASTER! Have fun with these big chunks of PAN fun!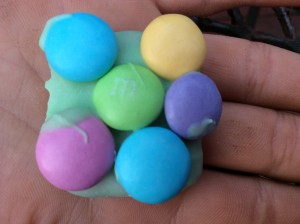 PAN's home-made Easter, Spring, Flower Cookie. First layer is a pretzel. Next, we put melted white chocolate died green on the pretzel. After, we stuck M & Ms on the white chocolate, in a flower shape.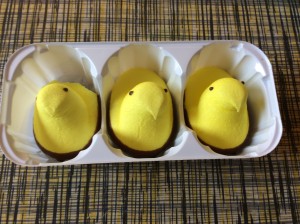 PAN's peeper candies. These treats are store bought, and they taste like marshmallows and chocolate.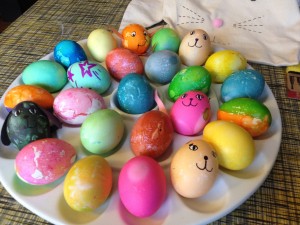 Ava's PAN character eggs. Can you find the PAN characters?
Ava and Theo hunting for the PAN eggs Ava made, and Ava's dad hid. Sorry it got cut off a bit, but tell me if you find any eggs just by eyeballing it. I'll give you the Theo hint— it's nearby, a shovel.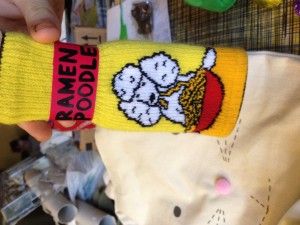 PAN's Easter present! Get the joke? Instead of ramen noodle, it's ramen poodle! The actors put this on a bottle or on their arm.