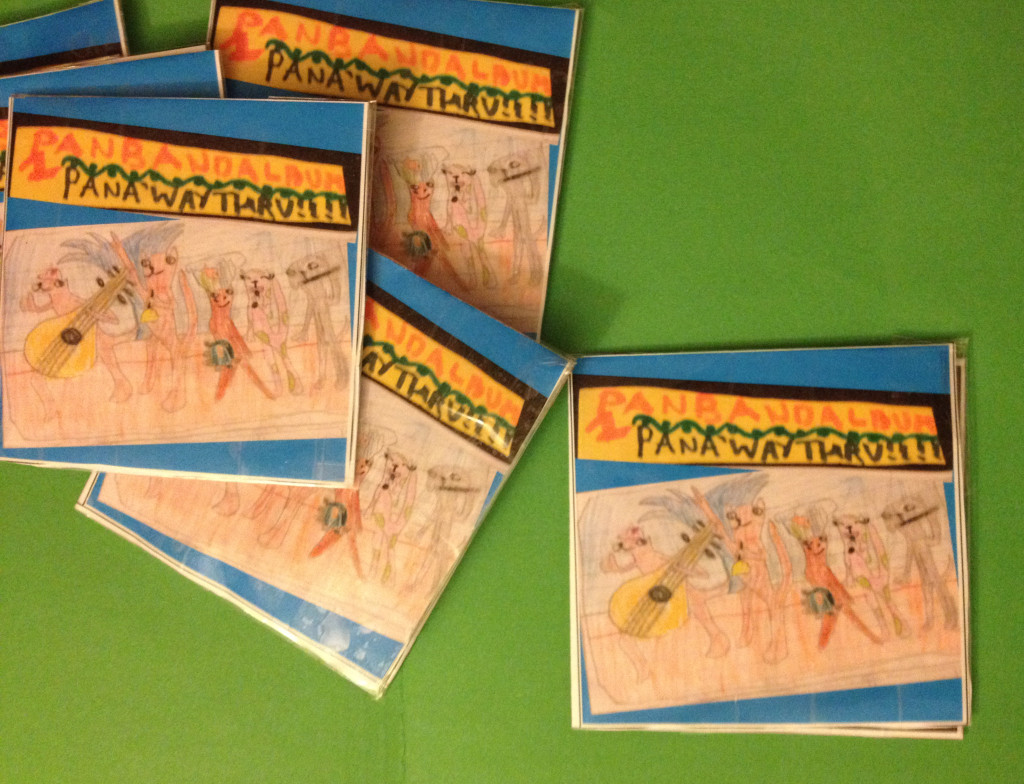 Woo, PAN! These are the six CDs including mine. There is a 50-50 percent chance that you could get one of the other five!
So, meet tomorrow at the field, at the bleachers, you will see a short line, a flag, and me.
Change of plans. On the schedule I posted the other day, it said playground tomorrow. I am afraid that, because of early dismissal on Friday, there will not be recess. Friday was the day I was going to give out the albums, but now, meet at the the bleachers, on Thursday, December 17, 2015 for your PAN CD!
Enjoy! Have a great break!