Dear PAN Fans,
One of the fun things I did in Florida was visit an aquarium. I thought one of these guys would make a great new PAN character—but, I can't decide which one! I thought I would use your assistance! Here they are:
Ring Tailed Lemur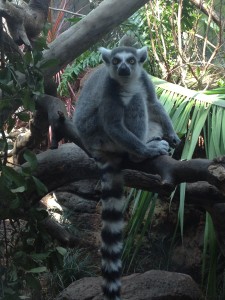 Albino Opossum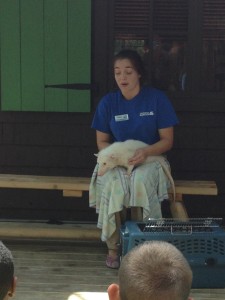 River Otter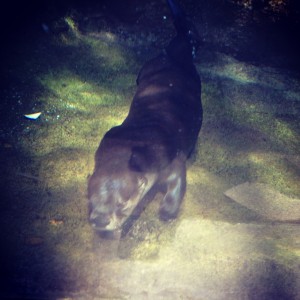 Leave your vote in your comment!
Here's a picture of me touching boneless sea creatures. The water was so cold, but it's actually warm for them. They felt kind of rubbery.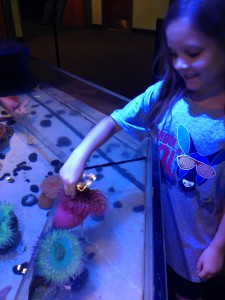 We saw a lot of really cool fish and sea creatures, too many to take pictures of, but here's a tricky question—can you tell which direction this fish is swimming?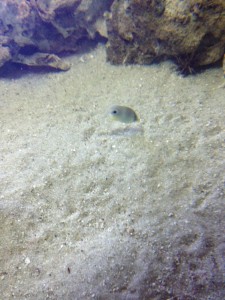 It is actually headed to the right in this picture. That black spot is designed to confuse its predators by looking like an eye! Pretty cool, huh?