Hi, fans!
Remember the post, "Vote for the Next PAN Character"? Well, the vote is over now, and guess who won? Well now, I'll give out the scores of each!
Albino Opossum: 0
River Otter: 2
Lemur: 4! Yes, Lemur won!
By the way, the Lemur is a girl, and her name is Ally—see a picture below!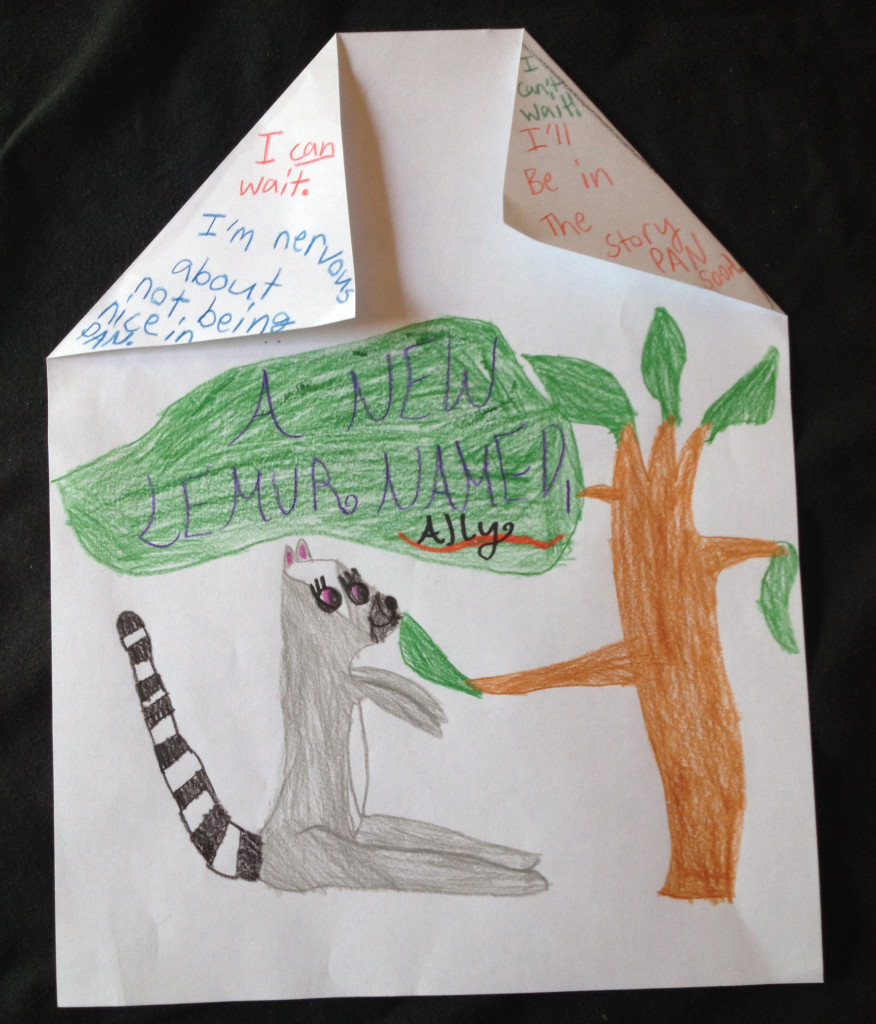 Keep two eyes out for Ally's appearance in PAN!