Dear Fans,
My kayaking trip yesterday was amazing! We took a kayak to Caladesi Island. I saw very creepy crabs yesterday in this tree tunnel: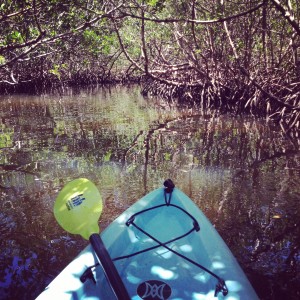 There were tons and tons of them on the mangrove roots and branches. Me and my mom were to scared to get too close to get a picture of them. So I drew one: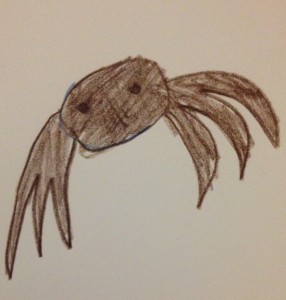 (Here I am on the kayak…)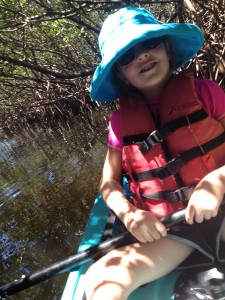 But, today is June 22, and yooooooooooouuuuuuuuuu know what that means—my birthday is today!
Ava